Over the past decade, Oceanic Link has emerged to be a market leader in technology and performance. Our high commitment and service oriented employees have made the company a global manufacturer and supplier of modern coating systems. This success is based on teamwork, fast inter-department communication and high demand on efficiency. Our well trained, technically oriented & multi-lingual team has earned the confidence and support from all our worldwide distributors
Overview
With a huge potential for growth in the recreation boat market, OceanMaster & their distributors' pro-active approach has been continually winning recognitions as the most sort after yacht coating supplier in the country
Shenzhen Lianhai Coatings Limited has been servicing clients including major public listed yacht manufactures and refurbishing yards in Guangdong province, China.
圳联海涂料有限公司 
Shenzhen Lianhai Coatings Ltd.
Unit 1523-1525,
Changping Business Building,
Futian Free Trade Zone,
Futian, Shenzhen,
Guangdong, China, 518048
Contact Person: Mr. Lee
Mobile: +86-13603047558
Email: power@szlianhai.com
Gallery
Overview
As a professional yacht management and service company, Xiamen Winning Yachts provides a comprehensive range of boat care and maintenance products.
The company is well noted for their high level of customer service and innovative business practices.
OceanMaster is proud to have them as our Fujian province, distributor.
厦门盈港游艇有限公司 
Xiamen Winning Yachts Co.,Ltd.
厦门市湖里区五缘东一里
13号101室 新景缘小区
Contact Person : ALAN 陈伟瑜
Mobile : 15859217336
Email : winningalan@126.com
Gallery
Overview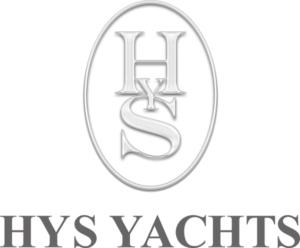 Over the past number of years, we have had great success with OceanMaster products (antifouling, undercoating and skid-guard applications) on many of our conversion and refit projects. We find these products to be easy to apply to a wide range of surfaces under varying weather and temperature conditions and competitively priced vs. many competing brands. We also appreciate OceanMaster's fast, friendly and technically accurate product support. HYS Yachts, Phillipines.
HYS-YACHT PHILIPPINES LTD. CO. INC.
8430 San Bernadino Road,
Fisherman's Wharf
Subic Bay Freeport Zone
Olongapo City, Zambales,
Philippines. 2200.
Contact Person: Mark Prangnell
Mobile: +63 917-8426166
Email: mark@hys-yachts.com
Gallery
Overview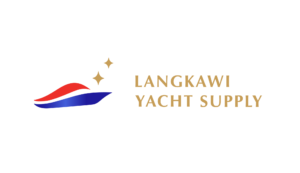 Langkawi Yacht Supply Sdn Bhd
No. 103 Langkawi Mall, Jalan Kelibang, Kuah
07000, Langkawi Kedah Malaysia
Tel 012-6333-252 
Email: sales@lgkyachtsupply.com.my 
Prestige Marine Services
No 5, Jln Lumut Lumut Pantai lmpian
Lumut Perak, Malaysia 32200
Contact Person: Jimmy
Mobile: +60195741398
Email: pre_marine@hotmail.com
Gallery
Overview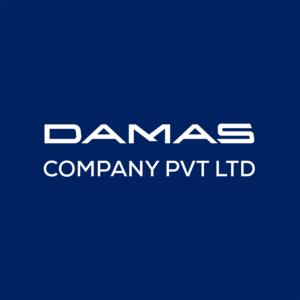 Maldives geographic isolation is both one of it's greatest assets and one of its greatest business challenges. OceanMaster have been conquering these challenges with cutting-edge technology.
Our distributor Damas Co. Pvt. Ltd 's innovative business practices and resourceful people makes us the natural choice for business collaboration. With global advances in information and communication technologies, as well as logistics and supply chain management, OceanMaster is now connected to the Republic of Maldives like never before.
DAMAS Company Pte. Ltd.
Dalina Building, Orchid Magu,
Male' 20183, Rep. of Maldives
Contact Person: Hussain Naseem
Mobile: +960 779 4494
Email: hussain.naseem@damas.com.mv
Announcement
Gallery
Overview
Syarikat Sarunai takes pride in the level of service they can offer to their customers in Brunei.
OceanMaster has been manufacturing high quality long lasting marine paints and paint related products to service their customers for more than two decades.
Syarikat Sarunai
No.1, Simpang 45, Kpg Manggis Satu,
Jalan Muara BC 3615,
Brunei Darussalam
Contact Person: Henry Ngu
Mobile: 673-8721611
Email: henry_ngu@hotmail.com
Gallery
Overview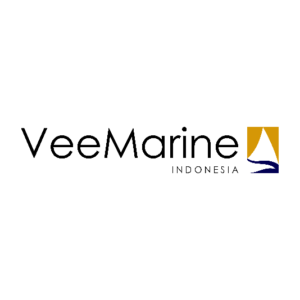 Overview
VeeMarine Indonesia was founded in 2019 with a simple mission – to be your reliable marine and yachting solutions in Indonesia. We are young, compact-team and online-based set up but we are proud to be one of many leaders and reputable partners for Indonesia's marine industry.
High quality product, affordable price and on-time delivery are our core values and we are continuously striving to satisfy the markets' needs and requirements.
KNOTINDO VIMARIN INDONESIA
Panin Tower Senayan City 15th Floor
Jl. Asia Afrika Lot 19, DKI Jakarta
Indonesia 10270
Contact Person: Victor
Mobile: +6281268916001
Email: vm@veemarine.com
Overview

Boat shop vietnam is the leading cutting edge professional marine equipment & coating specialists in the vietnam marine market. Founded in 2016 by Mr Peter Dao, the company has grown in team size over the years and they continue to provide the best customer service solutions countrywide. 
CONTACT:
BOAT SHOP VIETNAM
Gallery
Overview

SINGAPORE HEAD OFFICE
Over the past decade, Singapore based OceanMaster Marine Coatings has emerged to be a market leader in technology and performance.
Our high commitment and service oriented employees have made the company a global manufacturer and supplier of modern coating systems. This success is based on teamwork, fast inter-department communication and high demand on efficiency.
Our well trained, technically oriented & multi-lingual team has earned the confidence and support from all our worldwide distributors and customers alike.
Oceanic Link Pte Ltd
102F Pasir Panjang Road
#01-01 Citilink Warehouse
Singapore 118530
Contact Person: Ivan Yeo
Office: +65 67776001
Email: ivan@oceansin.com
Gallery